Hydro-Québec Excellence Award from the organization Rues Principales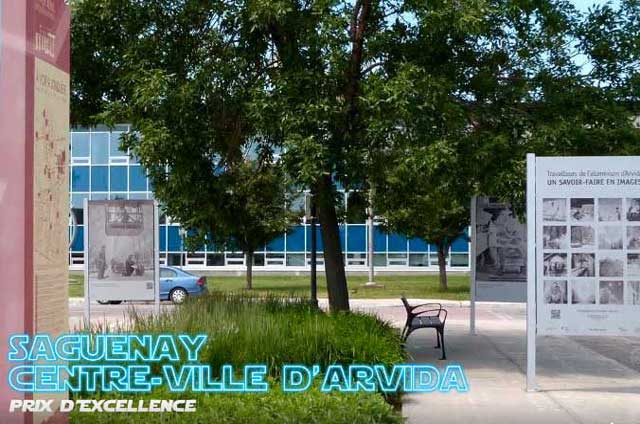 At the 31st Annual Rues Principales Symposium, held on October 24, 2018 at the Hyatt Regency in Montreal, the 2018 Hydro-Québec Excellence Award was presented to the City of Saguenay – Arvida City Centre. The award was presented by Ms. Marie-Claude Durand, the head of community relations - Montreal, at Hydro-Québec. 
In Saguenay – Arvida City Centre, all the community stakeholders and all the measures undertaken were geared towards the presentation of the rich built heritage. A strong mobilization of the community regarding the various projects, the establishment of new businesses and a full calendar of events paired with a club of dynamic ambassadors have helped promote the sector's vitality. The development of the downtown area was also granted particular attention in order to beautify, renovate and add green spaces to the city centre. 
The Excellence Award recognizes the achievements and exemplary results obtained by a member city of the Network Rues Principales regarding each aspect of the revitalization process of the past year.
31st Annual Symposium and Excellence Banquet | Downtown Arvida, recipient of the 2018 Excellence Award